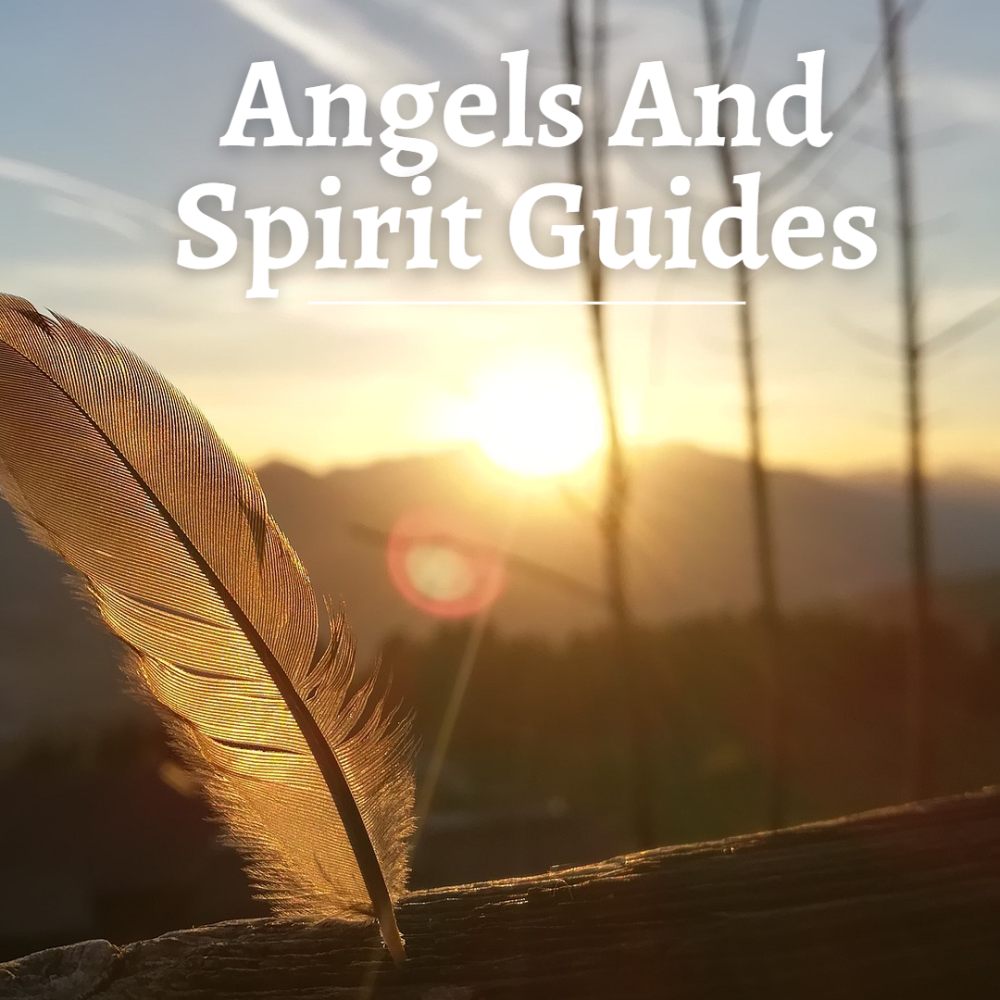 No matter how isolated you may feel, you are never truly alone because you have divine friends at your side. They consciously decided to be by your side from the moment of your birth till the day you breathed your last. Spirit guides are highly evolved beings that have completed the physical birth-and-death cycle and are now working to help others on the astral plane raise their vibrations through teaching and guidance. They are as "real" as you are; they just exist on a different vibrational level and dimension.
They work to guide you by working through your dreams and intuition. Those gentle whispers are the voices of your mentors and advisors. There's also a chance they'll use symbols and signs to communicate with you. I see feathers everywhere when I am at a turning point in my life or navigating a difficult emotional or psychological obstacle. I also hear certain music and see crows. It serves as a gentle reminder for me to pause and seek out the wisdom of my own inner teachers. One of my guides is a potent Shaman priestess; the others are angels, and the feathers embody their energy.
The direction and goal of your life determine whether you have one or many guides. A professor or teacher, for instance, might have a few mentors: one to help them navigate the academic demands of their work and others to help deal with the enormous emotional demands of their career. Who you choose to help you along the way says a lot about the path you're taking in life.
Rarely do deceased family members, or friends serve as spirit guides. The people we've lost are still with us, and we can still communicate with them in the afterlife, but they don't operate as guides in the same way. Angels and archangels may serve as constant companions for those who have them. However, just because you feel the presence of angels doesn't guarantee they are your guardian spirits. When in trouble, you can temporarily enlist the help of angels. If you're being guided through life by an angel or archangel, you may have a difficult mission.
Whether you believe in them or not, your spirit guide is always nearby. They are embedded in you and your path, so you can't just summon them or make them disappear. But you have a choice to learn more about them and their function in your life. You can take the initiative in communicating with your guiding spirits. Simply inquire about your guides, and you shall be told. Spend time in a peaceful, reflective setting and politely request their introduction. If you can't get it right away, give yourself some time. Those of the spiritual dimension frequently use symbols and signs to communicate. Trust your own judgment once you've made the inquiry. Observe the mental images as they form. Keep following the man in the suit; he may turn out to be a scientist or philosopher. A Native American, a Buddhist monk, or maybe nothing at all could appear before your eyes. Maintain a receptive frame of mind. Remember any recurring themes after you've invited them to show themselves. You can consult a professional psychic or intuitive if you need help figuring out who your guides are.
You can learn much about yourself and your spiritual path by establishing a working relationship with your spirit guides. Their insight and counsel are not influenced by the "world" in the same way that it is for corporeal beings. They operate on a different vibratory level; therefore, the specifics of your life are irrelevant to them. Suppose you consult your guide about a romantic partnership, for instance. In that case, they will direct your attention to the lessons you are teaching one another, the lessons you need to learn, the lessons your partner is teaching you, and the true meaning of your connection. The advice given to you will be steps that YOU can do to expand your knowledge. You can also turn to your spirit guides for help if you feel physically ill. Before you turn in for the night, pray for your health to improve while you're sleeping.
You will never be alone. Never. Recognize and accept that life is full of magic and mystery, and trust it. Let go of the "world" for a second. Raise your frequency and receive the spiritual world's abundant blessings. There is more to life than meets the eye. If you open your minds and hearts to the spiritual realm, you will find a place filled with wisdom, beauty, and tranquillity. Why not put your faith in magic? Accept the miracles of the spirit within yourself; there's no need to broadcast your newfound dedication to the office. A magical warmth of love and comprehension will wash over you, transforming you into a more empathetic and open person.